Physical Injury Therapy and Sports Massage
Whether you're an office worker, plumber, taxi driver, athlete or another "everyday" person, you likely contend with muscular aches and pains. At Crossgates and Rothwell Chiropractic Clinics, our physical therapy and sports massage services are an excellent complement to chiropractic care. While chiropractic focuses on the spine, these concentrate on relieving muscle tension and increasing blood flow to the affected area.
Meet Our Therapists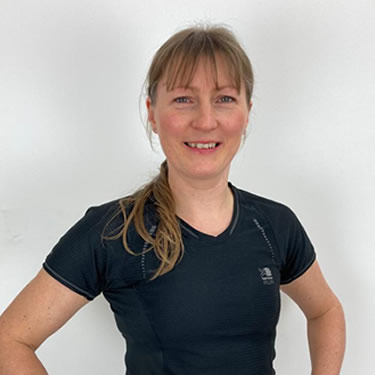 I offer Sports Massage/Deep Tissue Therapy to help manage acute or chronic injuries or dysfunctions, and offer relief from aches, pains & general muscle fatigue.
My treatments aim to assist in:
Improving lymphatic drainage and circulation
Breakdown of scar tissue
Promoting better recovery from training
Improving performance and flexibility
Prevention of sports related injuries
Reduction of stress & tension
Pre & Post event massage
Sports maintenance massage
I offer my clients advice on how to maintain their physical health and ways of preventing future injuries and dysfunctions. This includes observing my clients movements and posture. I provide my clients with strength and conditioning exercises in order to improve their physical health, and also stretches to improve flexibility.
I offer Personal Training sessions, including exercise prescriptions for clients who suffer certain medical conditions, helping them to manage their condition and maintain a healthy lifestyle.
I offer Nutrition Coaching the clinic. Clients will have an initial consultation appointment so that I can gather all client information, goals and barriers. From the information I can guide the client through to a healthier lifestyle giving appropriate nutrition guidance to suit them individually based on their own BMI measurements, activity level and age. I can educate the client on the nutrition they need in order for their bodies to work more efficiently and also calculate how many daily calories they need to reach their desired goals. This may include guidance on how much protein, fats & carbs they may need. Additionally I am able to provide clients with an exercise program if they wish to add into their lifestyle to help accelerate weight loss or weight gain.
My qualifications are as follows:
Level 2 Fitness Instructor
Level 3 Personal Trainer
Level 3 Sports Massage Therapist
Level 3 Exercise Referral Instructor
Level 3 Tutor & Assessor
Level 4 Nutrition Coach
+ 5 years experience!
I look forward to meeting you and guiding you to a healthier life!
What to Expect
At your first appointment, our therapists will identify and discuss your problem areas and then suggest a plan of therapy going forward. Sessions typically include Sports or Deep Tissue Massage, Trigger Point Release and Stretching. Your therapist will likely also suggest home strengthening and flexibility exercises to maximise your response and recovery.
Your first session typically lasts an hour which allows our therapists gain important information about your health concerns and needs, complete an assessment and offer therapy if appropriate.
Follow up appointments are typically 45 minutes long
To book you can either book online or contact us.
CONTACT US »
---
Physical Injury Therapy and Sports Massage Crossgates, Rothwell, Leeds | 0113 260 0794