Crossgates Chiropractic Clinic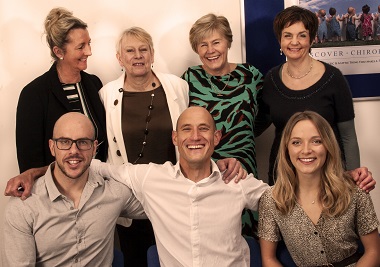 Crossgates Chiropractic Clinic has been established since 2000 and gets the majority of its patients from word-of-mouth referral. Derek Mould has been serving the community from this location for 14 years. We believe in offering a high standard of care to every patient and will do our utmost to help and guide you to a healthier and more comfortable life.
Conditions We Address
Here are some of the many common ailments that may respond favourably to chiropractic:
Acute and chronic back pain
Aches and pains associated with joint and muscle spasms
Headaches related to the neck and migraine prevention
Muscle aches and tension
Neck pain
Referred pain to the shoulder and elbow, including frozen shoulder and tennis elbow
Sciatica
Providing High-Quality, Natural Care
Our dedicated chiropractors believe that politeness and a caring bedside manner are fundamental to offering exceptional care. Chiropractic achieves its results without the use of drugs or surgery and aims to alleviate pain, improve movement and maximise your health potential.
During your first visit (the consultation), you can rest assured that we'll be straightforward about whether we believe we can help you. Our thorough, gentle approach works with your body to make the necessary changes. We have a variety of techniques at our disposal and will use the ones that we believe will get you optimal results. In addition to chiropractic care, we offer holistic therapies, massage therapy and psychology.
MEET THE CHIROPRACTORS »
Take That First Step Today!
Discover what we may be able to do to assist you in regaining your wellbeing. Contact our team today to arrange your first appointment! We offer late opening hours for your convenience, and feature on-site parking. Our clinic also has good transport links.
---
Chiropractor in Crossgates | 0113 260 0794