Clinical Psychology in Crossgates
Dr. Joanna Mary
BSc Hons; PGDip; MA; DClinPsy; CPsychol
Specialist skills in working with people over the age of sixteen with a wide range of emotional and psychological problems including:
Trauma
Stress
Depression
Anxiety
Low self-esteem
Adjusting to life-changing experiences
Excessive checking and/or cleaning
Obsessions
Anger
Abuse and neglect
Self-harm
Difficulties with eating
Interpersonal and relationship difficulties
Able to offer appointments at Crossgates Chiropractic Clinic on:
Mondays: 9.30am to 6.30pm. Thursdays: 9am to 12pm.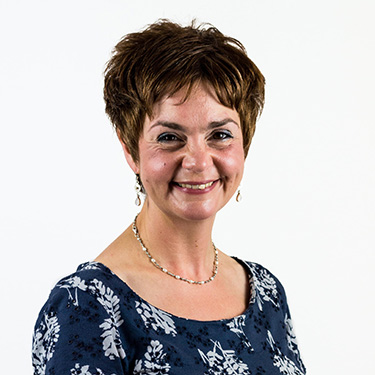 Professional Background
Joanna is a Chartered Clinical Psychologist registered with the Health and Care Professions Council (HCPC) and the British Psychological Society (BPS).
Joanna has over twenty years' experience of working with adults and adolescents in NHS mental health services (including GP surgeries, community mental health centres, inpatient units, forensic settings and specialist services). She has worked with a wide range of mental health issues and with different levels of severity, and she has now set up in private clinical psychology practice.
Joanna is experienced in carrying out psychological assessments and individual and group therapy. She is committed to finding a way of meeting the individual needs of the people she works with and she is professional, collaborative and compassionate in her approach.
In addition to her specialist areas as detailed above, Joanna has also studied group and organisational dynamics extensively and she has a particular interest in understanding how mental health problems are viewed in society.
Joanna is able to work in an integrative way, drawing on a range of evidence-based psychological therapies, including cognitive behavioural therapy, mindfulness, compassion focused therapy, solution-focused therapy, psychodynamic psychotherapy, cognitive analytic therapy and dialectical behaviour therapy.
Joanna values the importance of having a good work/life balance and she enjoys spending time with friends and family, as well as music, art and physical exercise.
Psychology Education
Joanna obtained her BSc in Psychology at the University of East London in 1995 and she qualified as a Clinical Psychologist at the University of Hertfordshire in 2004. She also obtained an MA and post-graduate diploma in Working with Groups, at the Tavistock Clinic in affiliation with the University of East London in 2012.
Get the help you need today! Contact our Crossgates Clinic to book your first visit with Dr. Joanna Mary.
CONTACT US »
---
Clinical Psychology Leeds | 0113 260 0794